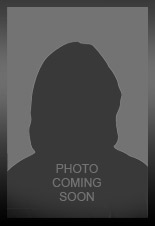 P: (310) 321-2251
F: (212) 346-9063
Craig Kline
OF COUNSEL
Education:
University of Pennsylvania – cum laude with honors in History. Joint B.A. and M.A. program
Wadham College, University of Oxford – M.Litt in Modern History
University of California, Hastings – J.D. Degree
Mr. Kline brings wide experience to the firm's California office in the fields of direct insurance, reinsurance, insurance regulation and insurance insolvency. Mr. Kline's expertise is grounded in insurance coverage analysis and litigation, including numerous trials to verdict and arbitrations.
As with other firm members, Mr. Kline has extensive knowledge of the insurance specialty markets, including the areas of contingency, fine art, jeweler's block and professional liability defense.
Through his professional career, Mr. Kline has worked in the major world insurance markets, including London, continental Europe and North America. His knowledge and understanding of direct insurance and reinsurance on a global basis is of great benefit to clients. His ability to see the "big picture" in insurance is unrivaled.
Mr. Kline is committed to expanding the firm's presence in California. He is admitted in all state and federal courts in California.